Details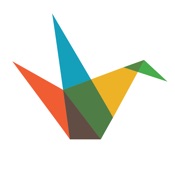 Grades:
4, 5, 6, 7, 8, 9, 10, 11, 12
Haiku Deck
Haiku Deck is an excellent choice for student presentations. The limited space on each slide forces students to write short and precise thoughts. The app offers quick access to a vast collection of high-quality images and has beautiful presentation themes.
Compatible with: iPhone (Free), iPad (Free)
Lesson Plans
A Picture is Worth a Thousand Words
Students will create a short biography slideshow of a notable person from history. Using the app Haiku Deck, students will create concise slides using facts about their historic figure.
App Feedback