November 26
First Spaceship on Venus
An alien ship's blackbox is discovered on Earth, leading an international team to embark on a mission to Venus that may cost them their lives. Astrophysicist Stacy Palen discusses space travel, technology, catastrophes and the film in Science to go with the Show.
December 3
Jack & the Beanstalk
When Abbott and Costello are involved, Jack's beanstalk adventures are hilarious. In Science to go with the Show, biologist Leslie Sieburth discusses genetic mutation in plants.
December 10
Gulliver's Travels
Fans of classic Warner Brothers and Disney will enjoy this 1939 animated tale about war, peace and a giant. Unlike the film, the novel that inspired countless Gulliver tales raised sharp points about science. Explore them with Science to go with the Show.
December 17
Santa Claus Conquers the Martians
Will Santa Claus be able to escape Mars in time to spread Christmas cheer on Earth? Find out on UEN-TV, then catch Science to go with the Show.
EXPLORE STEM CAREER PATHWAYS
Utah high school students can explore the hands-on side of their favorite STEM subjects or even get started on a STEM career through a Career Pathway.
Utah Education Network
@uennews
An alien ship's blackbox is discovered on Earth, leading a team to embark on a mission to Venus that may cost them their lives. This week on
#UENSFF
watch "First Spaceship on Venus" at 9 on UEN-TV Ch 9.1 & check out Science to go with the Show:
https://t.co/Io5cgvAuzb
https://t.co/keFLJh2Hmz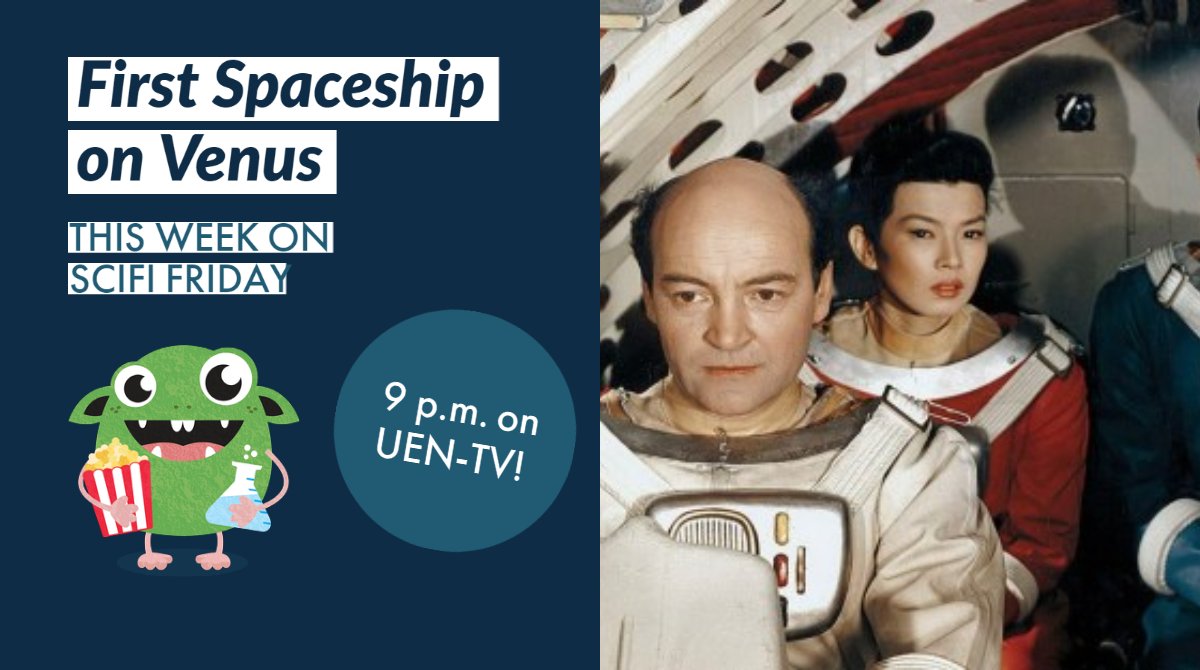 November 25, 2021