January
Watch Fridays at 8 p.m. on UEN-TV
January 6
The 39 Steps (1935)
A mismatched couple dodges spies, chases a MacGuffin and finds love. Directed by Alfred Hitchcock and based on John Buchan's novel.
January 13
Beat the Devil (1953)
Humphrey Bogart stars in an adventure comedy about couples, crime and a sea cruise. Based on the novel by James Helvick.
January 20
The Red House (1947)
A derelict house hides terrifying secrets for a young woman's family. Starring Edward G. Robinson and based on the book by George Agnew Chamberlain.
January 27
Things to Come (1936)
After war, a technocracy rises to solve human suffering—but is the price too high? Based on HG Wells' science fiction novel, "The Shape of Things to Come."
K12 Resources
Sign into eMedia for learning resources related to this month's films:
The 39 Steps (1935)
Beat the Devil (1953)
The Red House (1947)
Things to Come (1936)
Discover more great reads!
Spotlight
Read along with friends and family this season: check out a set of books from the UEN LitFlix Collection in Utah State Library's Book Buzz program!
Book Buzz lends up to 15 copies for eight weeks to book clubs, book groups, libraries, organizations, schools and community centers. They'll even mail the books to you! Find details at USL Book Buzz.
Twitter

Utah Education Network
@uennews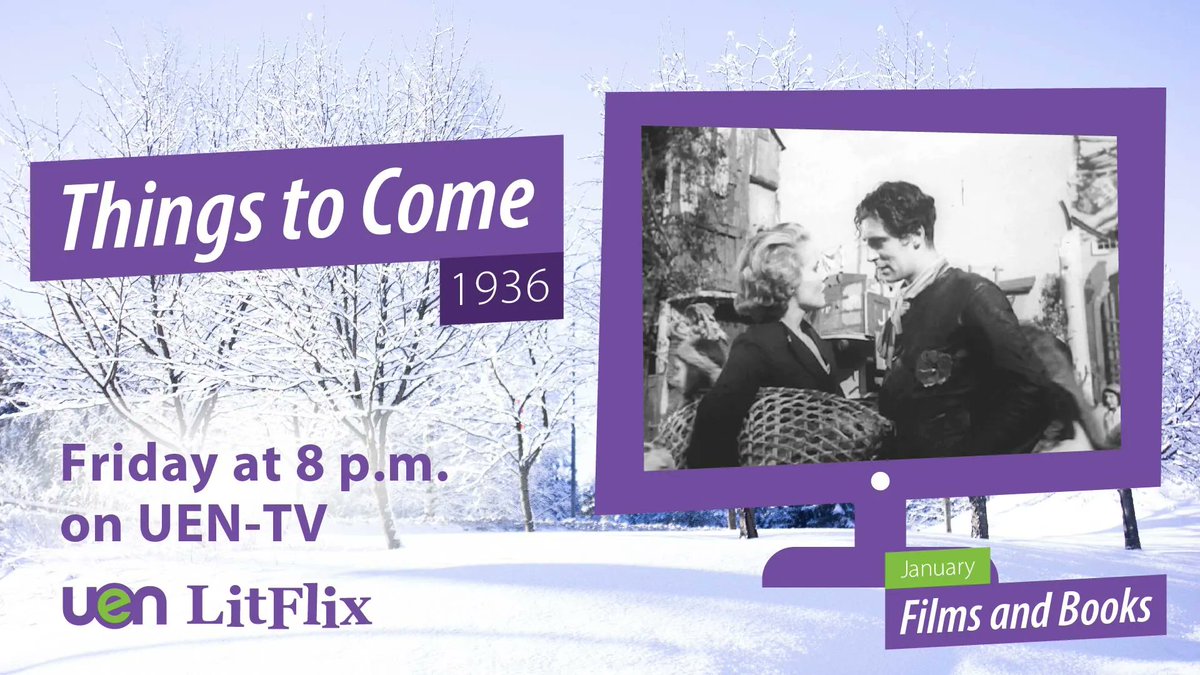 January 27, 2023

Utah Education Network
@uennews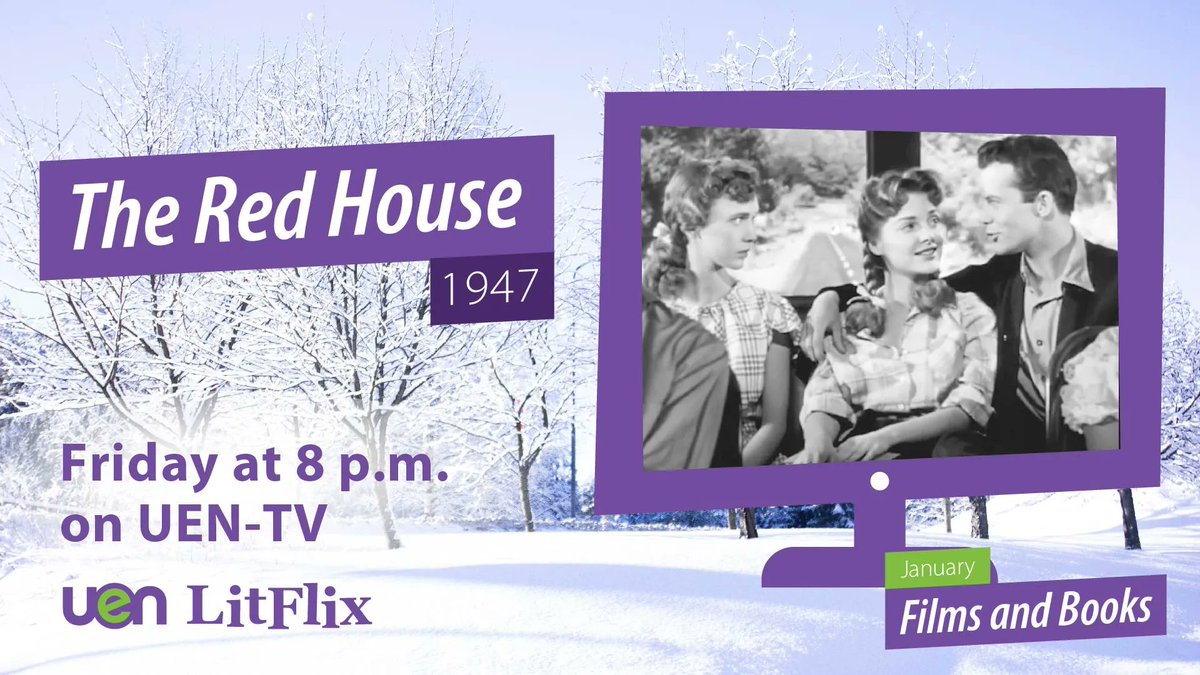 January 20, 2023