May is Arthur Conan Doyle's Birthday
Watch Fridays at 8 p.m. on UEN-TV
May 6
The Sign of Four (1932)
A young woman calls on the great detective when she finds herself entangled in a terrifying web of secrets and violence in this adaptation of Doyle's novel by the same name.
May 13
Woman in Green (1945)
Borrowing from Doyle's "The Final Problem" and "The Adventure of the Empty House," this film stars Nigel Rathbone in his standout turn as Sherlock Holmes.
May 20
Sherlock Holmes & the Secret Weapon (1942)
This adventure borrows from Doyle's "The Adventure of the Dancing Men" to reimagine Holmes and Watson as World War II counterspies.
May 27
The Triumph of Sherlock Holmes (1935)
Starring Arthur Wontner as Holmes, this adaptation of Doyle's novel The Valley of Fear places the Victorian detective in a 1930s setting.
K12 Resources
Explore some of the places linked to the legendary Sherlock Holmes in a virtual tour through Google Earth.
Sign in to eMedia to experience Sherlock Holmes like never before! Jump to minute 21 to learn about a 10,000 square foot art exhibit featuring one of the world's first superheroes.
Delve into Victorian literature with original text, study guides and resources with this open education resource (OER).
Discover more great reads!
Twitter

Chris Haught
@berylgirl
May 23, 2022

Utah Education Network
@uennews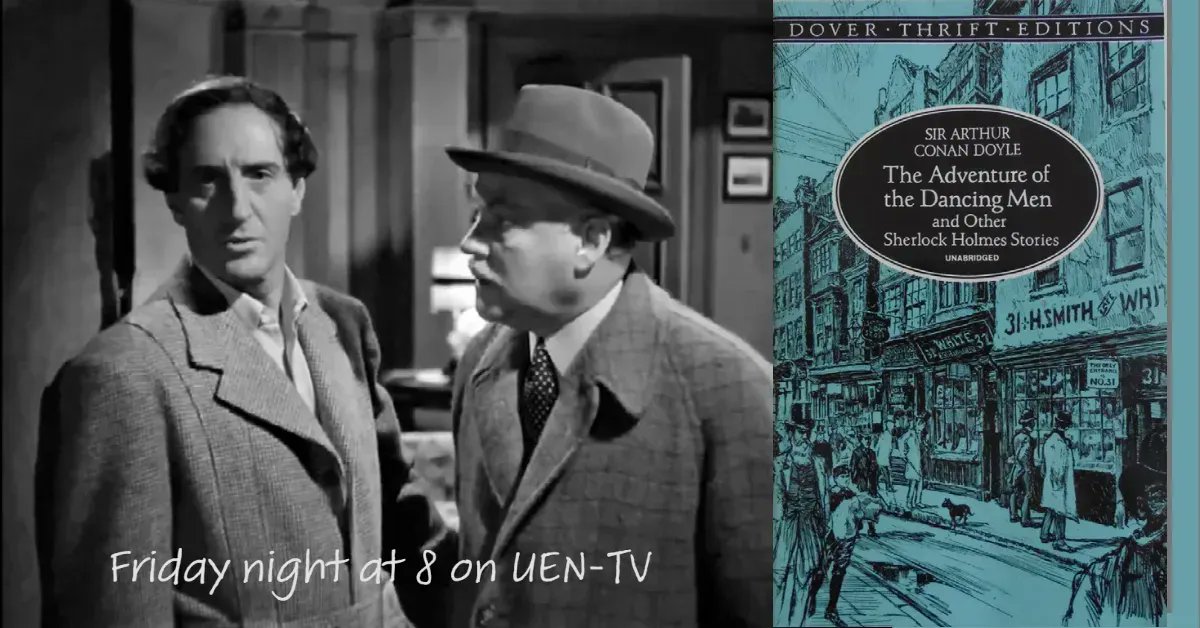 May 20, 2022