September is Historical Fiction Month!
Watch Fridays at 8 p.m. on UEN-TV
September 2
A Farewell to Arms (1932)
Gary Cooper and Helen Hayes star in Ernest Hemingway's tragic love story between an Army nurse and a medic in WWI Europe.
September 9
The Hoosier Schoolmaster (1935)
An ex-Union soldier takes a new job in small town Indiana, where he encounters new perils thanks to prejudice and politics. Based on a true story by Edward Eggleston.
September 16
Fire Over England (1937)
Vivien Leigh and Laurence Olivier star as sweethearts who help Queen Elizabeth I defeat Spain in an adaptation of a novel by A.E.W. Mason.
September 23
Henry V (1944)
Laurence Olivier stars in Shakespeare's play about a young king who faces off with enemies in France.
September 30
To Kill a Mockingbird (1962)
Gregory Peck stars in this iconic adaptation of Harper Lee's classic novel about compassion and justice in Depression-era America.
K12 Resources
Sign into eMedia for resources to help students enjoy the pure adventure of reading!
WWI
American Civil War
European Monarchs
To Kill a Mockingbird
Discover more great reads!
Twitter

Utah Education Network
@uennews
Watch Shakespeare's Henry V, famously retold in tonight's film starring Laurence Olivier as a young English king with something to prove to France. Remember to ask your librarian for this month's
#UENLitFlix
booklist for more Historical Fiction stories.
https://t.co/EnxY2FVORU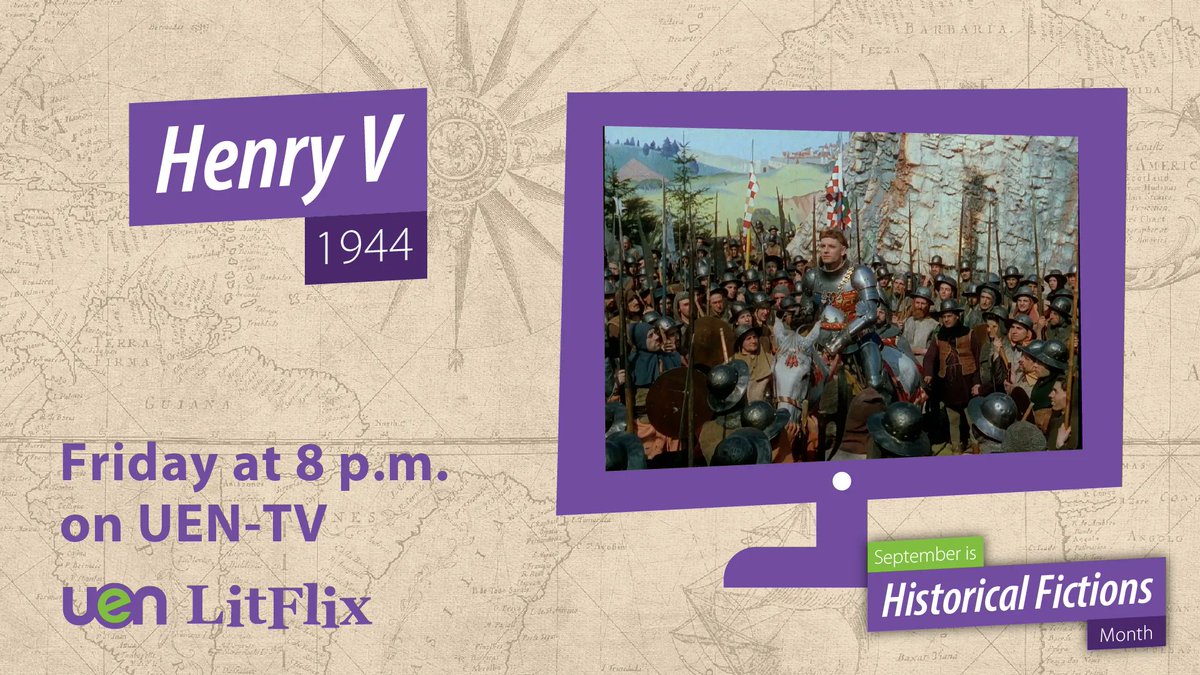 September 23, 2022